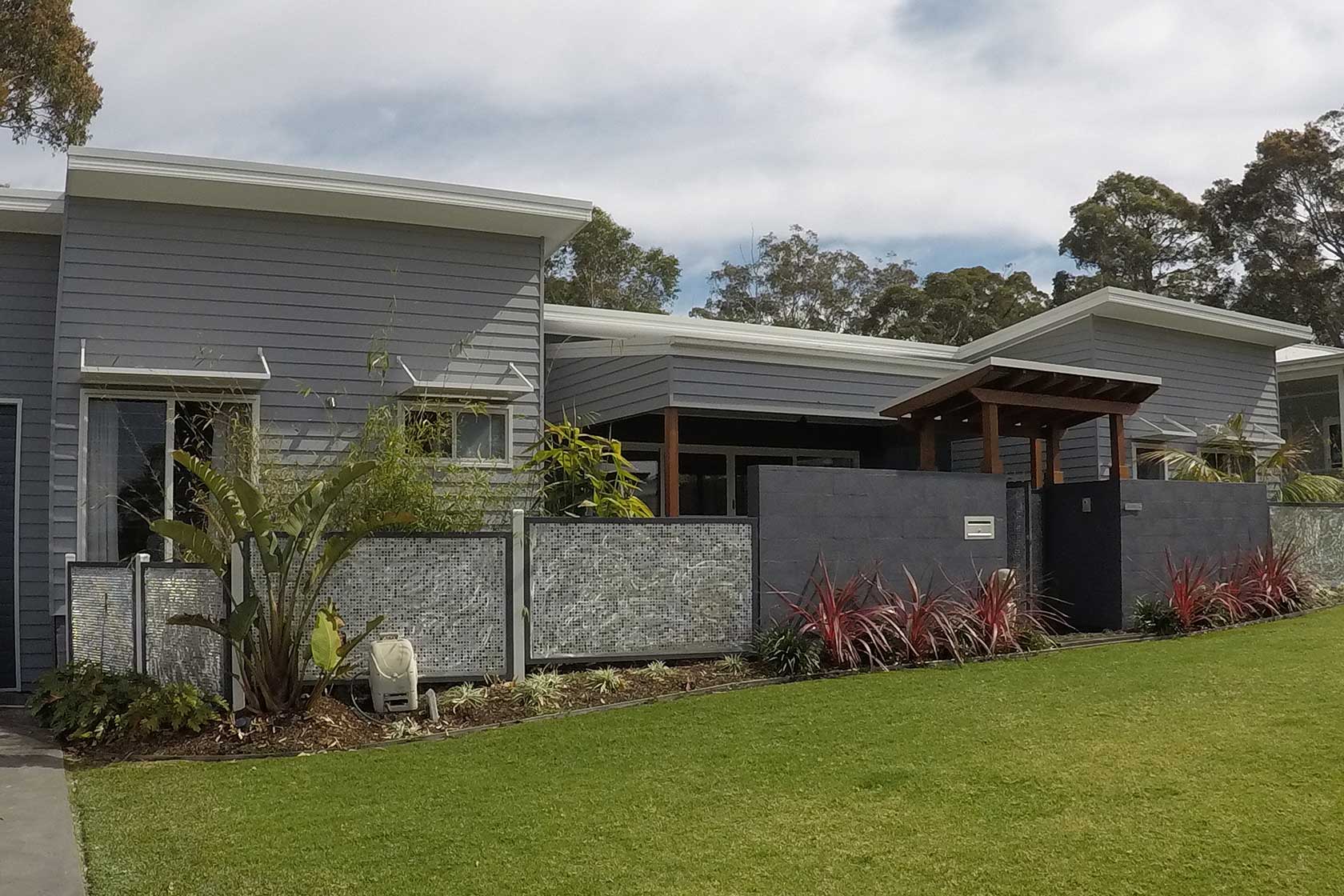 Small Site Residence
Jervis Bay
Project:

(Project Category Name)
A postage stamp size site was the result of an existing corner block property being subdivided in Jervis Bay, proving a challenge to create a three bedroom / two bathroom home.
The design uses every available square meter of the site, stepping the rear of the building in and out to suit the irregular shape of the site and easement which further reduced the available building envelope.
Due to the orientation and dimensional restraints of the site, the client wished to have the main outdoor entertainment area located in the front yard which strictly had to offer privacy.
The front door is actually a secure feature gate under a timber Arbour structure at the front boundary, which extends to create an enclosed secure courtyard with extensive landscaping which will mature to enhance the privacy.
The horizontal cladding and simple skillion roof creates a slightly retro beach cottage appearance and fits nicely into the surrounding streetscape.
Some text goes here... Some text goes here... Some text goes here... Some text goes here... Some text goes here...

Client Name